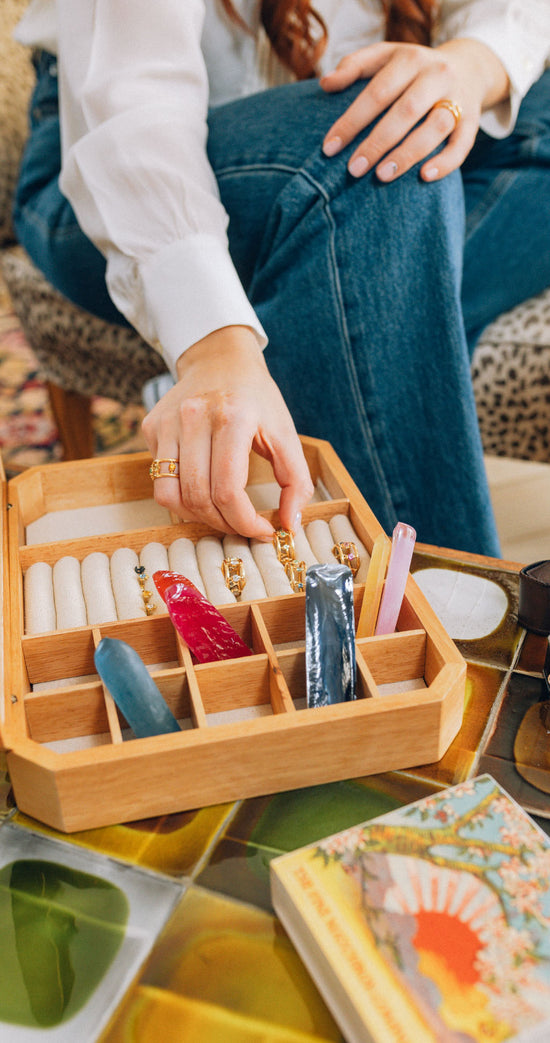 Recycled gold
All the gold used for your niji jewels are made with 100% recycled 18k gold. All the recycled gold has been sourced in Switzerland and has been melted here as well with solar power.

Our Geneva based jeweler is completely certified and regularly audited by the Responsible Jewellery Council which checks on a regular basis that every aspect of their roll out is 100% up to the most ethical standards, gold included.
Shop recycled gold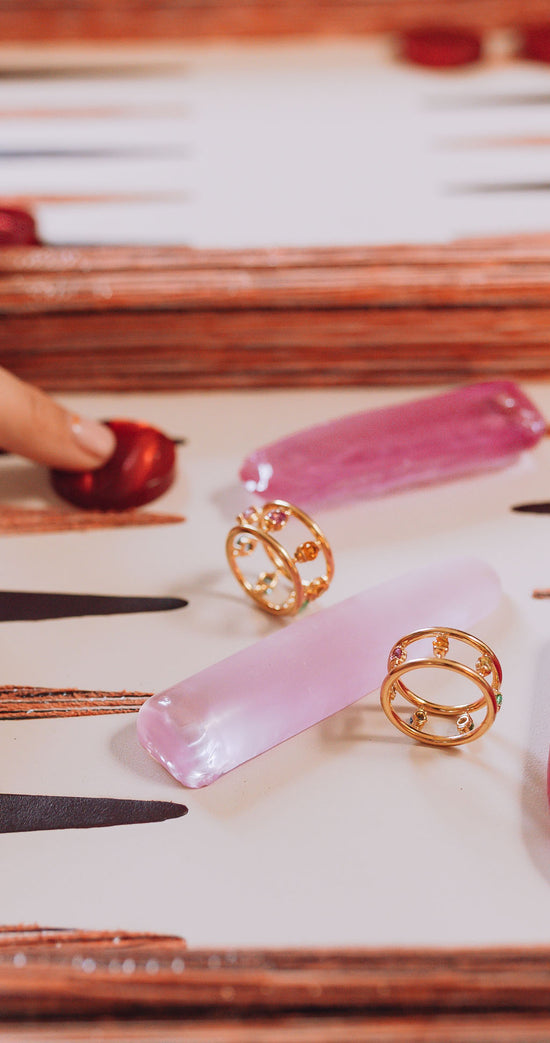 Lab grown sapphires
Sapphires are created thanks to the Verneuil process. It is a flame fusion process where very fine, pure aluminum oxide is melted with an oxyhydrogen torch at a temperature of more than 2000 degrees. Our Swiss lab has perfected the process so much that we are able to offer you over 15 different sapphire colors.
Shop sapphires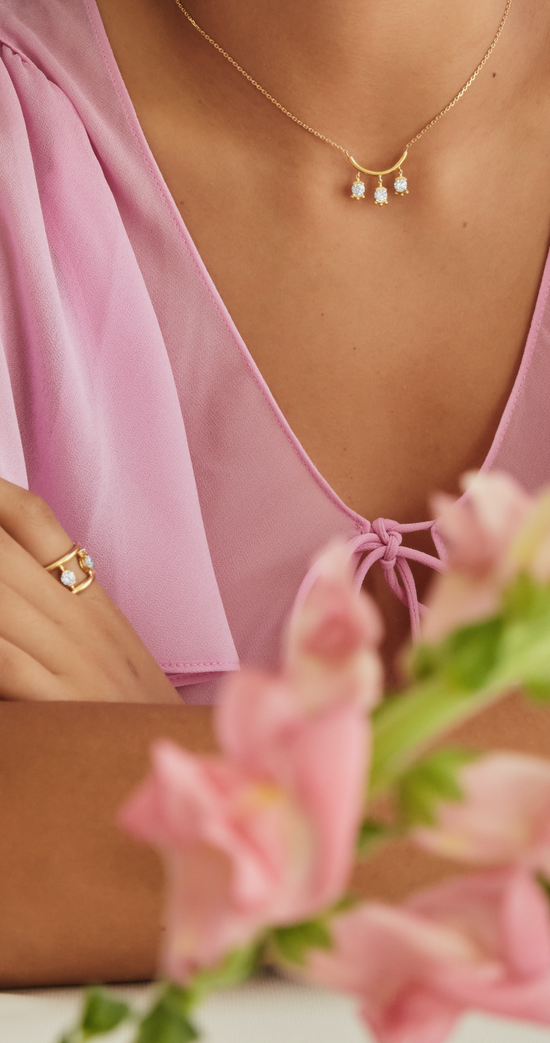 Lab grown diamonds
Lab grown diamonds are chemically and physically identical to the diamonds that miners find after gutting the earth. They are created in a controlled environment with heat and pressure, which replicates the natural growing process of diamond in the ground. All of our diamonds have grown thanks to solar energy which makes them that much more ethical!
Shop diamonds